super mario balotelli compilation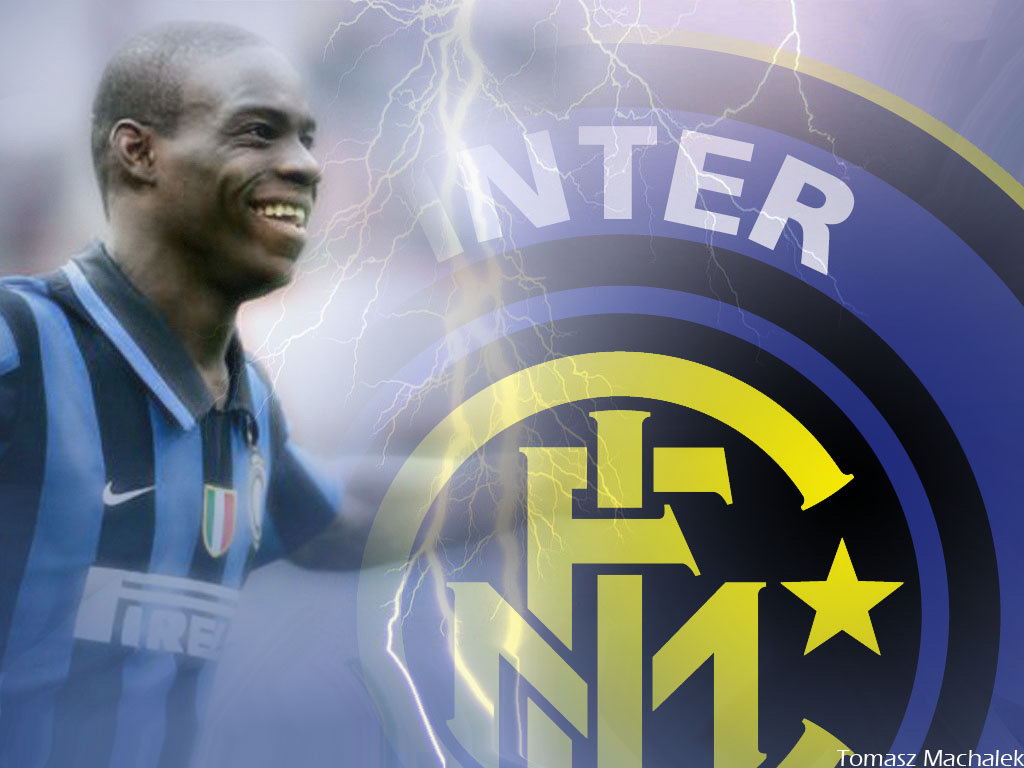 Mario Barwuah Balotelli (born 12 August 1990) is a professional Italian footballer who plays as a striker for English team Manchester City and the Italian national team.
At the age of three he was fostered by Francesco and Silvia Balotelli after his parents asked social services for help with Mario because of their cramped living conditions. As Balotelli's reputation as a footballer grew his biological parents, the Burwuahs, asked for him back. Balotelli later said that his parents only wanted him back because he had become famous and described them as "glory hunters".
He started his professional football career at Lumezzane and only played for the first team twice before having an unsuccessful trial at FC Barcelona, and subsequently joining Internazionale in 2007. Roberto Mancini brought Balotelli into the first team but, when Mancini left, Balotelli's disciplinary record fell away. Balotelli had a strained relationship with new head coach José Mourinho and in January 2009 he was suspended from Inter's first team after a number of disciplinary problems. His problems deepened in March 2010 when he came under heavy criticism by the Inter fans after he appeared on the Italian TV show Striscia la Notizia wearing an A.C. Milan jersey. This damaged the prospect of him having a long career at Inter, but he did make several appearances after that. He again caused controversy by throwing his Inter jersey on the floor when he was booed off by his own supporters in the UEFA Champions League semi-final tie with Barcelona.
Despite disciplinary problems he earned his first call-up for the Italian national football team for a friendly match against the Côte d'Ivoire after gaining Italian citizenship. He earned his first cap in that game, partnering Antonio Cassano and Amauri in attack.
Balotelli was born in Palermo, Italy, to Ghanaian immigrants Thomas and Rose Barwuah. The family moved to Bagnolo Mella in the province of Brescia, Lombardy, shortly after Balotelli was born. As an infant Balotelli had life-threatening complications with his intestines which led to a series of operations, although his condition had improved by 1992. Mario's health problems and the family's cramped living conditions meant the Barwuahs decided to ask for the help of social services who recommended that Mario be fostered. In 1993 Mario was three years old when the Barwuah family agreed to entrust him to Francesco and Silvia Balotelli,with the legal move formalized by the Court of Brescia.When Mario Balotelli became famous his biological parents asked for his return. He later accused his biological parents of "glory hunting", stating that they only wanted him back because of the prominence he had gained According to Law 91 of 5 February 1992, Balotelli had to wait until his 18th birthday in order to request Italian citizenship, as the Balotellis had not adopted him, and he officially gained citizenship on 13 August 2008.Having had an unsuccessful trial with FC Barcelona at the age of 15 Balotelli was signed by Internazionale in 2006 on a loan deal with an option to purchase. He made his first team and Serie A debut on 16 December 2007 replacing David Suazo in a 2–0 win against Cagliari. Three days later he featured in the starting lineup in a Coppa Italia match against Reggina, scoring two goals in a 4–1 win. Balotelli gained national attention after he scored two goals against Juventus in the return leg of the Coppa Italia quarter-finals, being instrumental in a 3–2 away win for Internazionale. His first Serie A goal then came in April 2008 in a 2–0 away win against Atalanta. Inter went on to win the 2007–08 Serie A. Balotelli was a substitute in the 2008 Supercoppa Italiana final against A.S. Roma. He came on as a replacement for Luís Figo, scoring in the 83rd minute. Inter went on to win the final 6–5 on penalties after the match ended 2–2.
In November 2008 he scored his first Champions League goal in a 3–3 draw against Cypriot side Anorthosis Famagusta, becoming the youngest Inter player (at 18 years and 85 days) to score in the Champions League. This beat the previous record set by Obafemi Martins at 18 years and 145 days. In April 2009 Balotelli scored Inter's goal in a 1–1 draw with Juventus and was racially abused by Juventus fans throughout the game, including chants such as "Black Italians do not exist". This led to Massimo Moratti saying that he would have pulled the team off the pitch if he had been present. The racist chants were also condemned by Juventus chairman Giovanni Cobolli Gigli and Juventus were given a one game home-fan ban because of the incident. Inter won Serie A for the fourth time in a row.
In his second season with Inter, Balotelli had a number of disciplinary problems, most notably involving head coach José Mourinho, who excluded him from the first team in the second half of January 2009. Earlier that season Mourinho had accused Balotelli of showing a lack of effort in training stating "as far as I'm concerned, a young boy like him cannot allow himself to train less than people like Figo, Córdoba, and Zanetti." Balotelli continued to be the subject of racist chants throughout the season, becoming the focus of Juventus fans even during games not involving Internazionale, leading to Juventus being fined twice and the club ultimately punished with a partial stadium closure.
Balotelli's disciplinary problems, and his difficult relationship with Mourinho, continued in the 2009–10 season. In November Inter drew 1–1 against Roma and Mourinho criticized his players, even going as far as saying that Balotelli "came close to a zero rating"The young striker again incurred the wrath of Juve (Juventus) fans in the heated Derby d'Italia away encounter with Juventus on 5 December 2009 which Inter lost 2–1. When he was elbowed by Juve midfielder Felipe Melo in the shoulder he fell on the pitch clutching his face and was promptly booked, while Melo was sent off for a second yellow card. The incident sparked a fiery altercation between teammate Thiago Motta and Juve goalkeeper Gianluigi Buffon.
The tension between player and manager reached its peak on the eve of the UEFA Champions League second leg against Chelsea after the young striker was not called-up, following an altercation with Mourinho.Despite Inter's 1–0 win at Stamford Bridge, London, Balotelli was criticized by several senior players including captain Javier Zanetti and veteran defender Marco Materazzi as well as his own agent. In March he came under heavy criticism from fans after he publicly sported an A.C. Milan (Inter's cross-town rivals) jersey on the Italian show Striscia la Notizia.