Monica Seles (Serbian: Моника Селеш, Monika Seleš Hungarian: Szeles Mónika, pronounced, born December 2, 1973) is a former World No. 1 professional tennis player and a member of the International Tennis Hall of Fame. She was born in Novi Sad, Serbia, former Yugoslavia to Hungarian parents. She became a naturalized United States citizen in 1994 and also received Hungarian citizenship in June 2007. She won nine Grand Slam singles titles, winning eight of them while a citizen of Yugoslavia and one while a citizen of the United States.
She became the youngest-ever champion at the 1990 French Open at the age of 16. She was the World No. 1 player in the women's game during 1991 and 1992, but in 1993 she was forced out of the sport for more than two years following an on-court attack in which a man stabbed her in the back with a 9-inch-long knife. She enjoyed some success after returning to the tour in 1995, including a Grand Slam singles title at the 1996 Australian Open, but was unable consistently to reproduce her best form. She played her last professional match at the 2003 French Open, but her official retirement announcement was not issued until February 2008.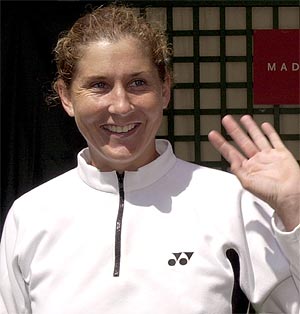 Seles was born in Novi Sad, Vojvodina, Serbia in an ethnic Hungarian family. Her parents' names are Eszter and Károly and she has an older brother, Zoltán. When she entered the sport she began playing tennis at the age of five, coached by her father. Károly Szeles, who was a professional cartoonist, drew pictures for her to make her tennis more fun. He is also responsible for developing her two-handed style for both the forehand and backhand. In 1985 at the age of 11, she won the Orange Bowl tournament in Miami, Florida, and caught the attention of tennis coach Nick Bollettieri. In 1986, the Seles family moved from SFR Yugoslavia to the United States, and Seles enrolled at the Nick Bollettieri Tennis Academy, where she trained for two years.
Seles played her first professional tournament in 1988 at the age of 14. The following year, she joined the professional tour full-time and won her first career title at Houston in May 1989, where she beat the soon-to-be-retired Chris Evert in the final. A month later, Seles reached the semifinals of her first Grand Slam singles tournament at the French Open, where she lost to World No. 1 Steffi Graf, 6–3, 3–6, 6–3. Seles finished her first year on the tour ranked World No. 6.
Seles won her first Grand Slam singles title at the 1990 French Open. Facing World No. 1 Steffi Graf in the final, Seles saved four set points in a first set tiebreaker, which she won 8–6, and went on to take the match in straight sets. In doing so, she became the youngest-ever French Open singles titlist at the age of 16 years, 6 months. She also won the 1990 year-ending Virginia Slims Championships, defeating Gabriela Sabatini in five sets. She finished the year ranked World No. 2.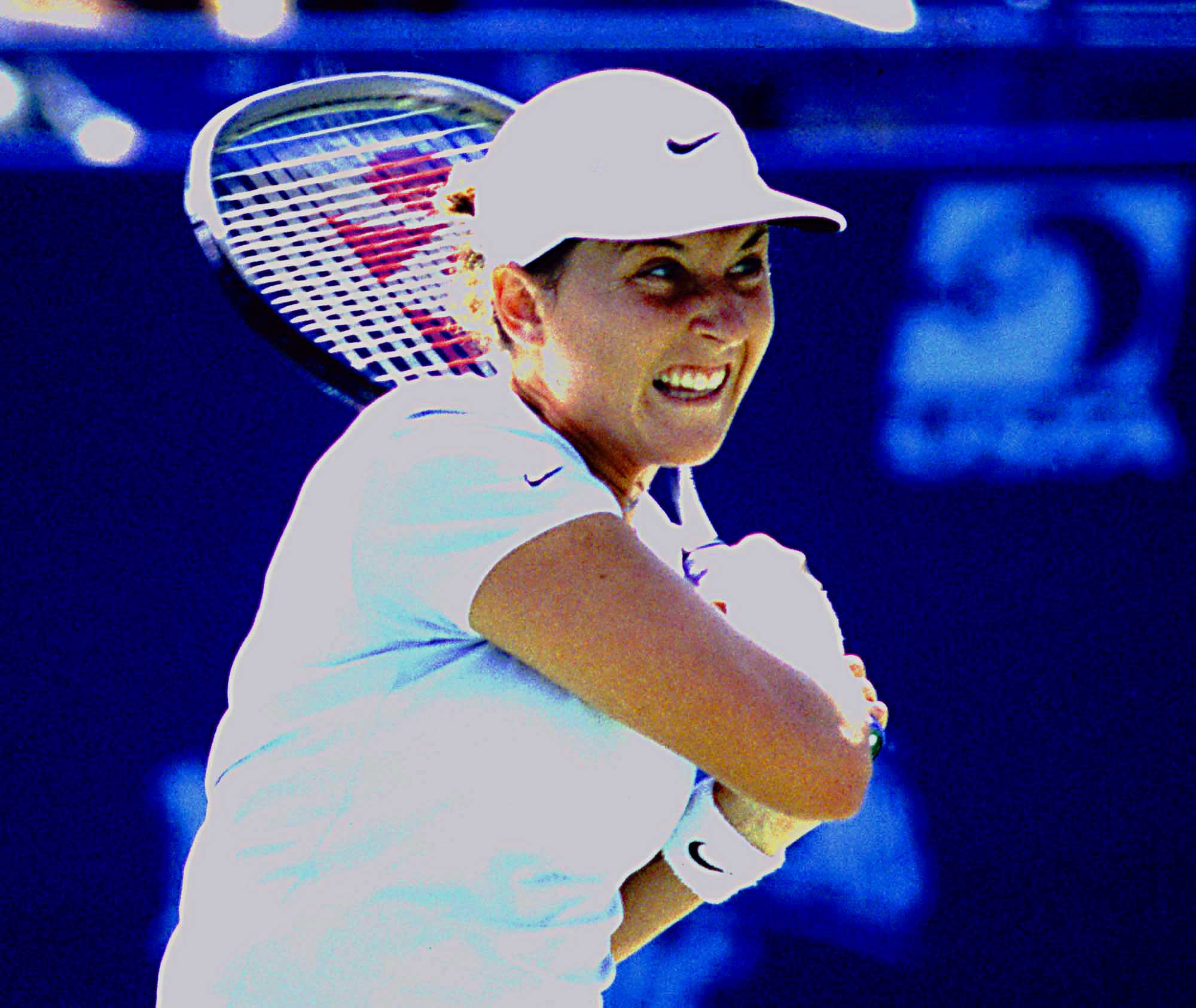 1991 was the first of two years in which Seles dominated the women's tour. She started out by winning the Australian Open in January, beating Jana Novotná in the final. In March, she replaced Graf as the World No. 1. She then successfully defended her French Open title, beating the former youngest-ever winner, Arantxa Sánchez Vicario, in the final. Unable to play at Wimbledon, Seles took a six-week break, suffering from shin splints. But she was back in time for the US Open, which she won by beating Martina Navratilova in the final, her third grand slam title of the year, to cement her position at the top of the world rankings. She also won the year-ending Virginia Slims Championships, defeating Navratilova in four sets.